UKGBC Future Leaders 2022 opens for applications
UKGBC has today announced the opening of applications for the 2022 cohort of its prestigious Future Leaders Programme, seeking to attract a select group of the best and brightest minds in the built environment to focus on critical issues facing the sector.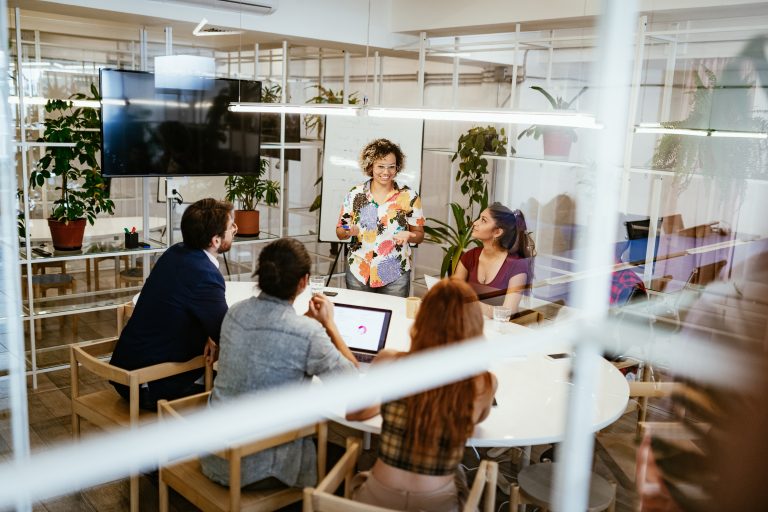 Just last month the UN issued a "code red for humanity" with the publication of its landmark IPCC report. The findings of which have reverberated across all sectors, sending a clear message to businesses of all shapes and sizes that critical industry advocacy on the climate crisis has never been more urgent and immediate action must be taken. A crucial part of this action will be upskilling the existing workforce to better understand how the operations of any business contributes to the climate crisis and identifying what changes must be made. 
Designed to inspire the next generation of leaders, the Future Leaders challenge is for forward-thinking professionals with 5-10 years' experience who are keen to confront critical sustainability issues facing the built environment industry. Through a focus on both personal leadership and radical sustainability transformation, delegates will build the skills and mindsets required to support their organisation to innovate and make change happen. 
Now in its ninth year, the 2022 programme will run over 5-months from January, featuring two intensive in person two day workshops, with expert speakers and facilitators, ahead of a showcase event in June. Delegates will collaborate remotely between these sessions to hone their leadership skills and cocreate innovative concepts.  
Following graduation from the programme, the 2022 cohort will join over 230 individuals and continue to collaborate through involvement in the Future Leadership Forum, which brings opportunities for further professional development and access to a growing number of thought-leaders right across the built environment value chain. The deadline for applications to Future Leaders 2022 is Mid October. 
 Elfrida Hamilton-Russell, Director of Learning and Leadership at UKGBC:

"For nine years UKGBC's Future Leaders programme has attracted some of the brightest minds in the industry, transforming their passion and existing skillset into the qualities needed to be tomorrow's leaders. Each delegate who attends our programme returns to their respective organisation with a new way of thinking, as well as the confidence and mindset to ignite change and innovation across their workplace. 

As made clear by the latest IPCC report, the time for business to act and invest in a more sustainable future is now and developing a workforce who have the tools to deliver that change is essential. We look forward to receiving applications and good luck."