Look outwards to get more out of resilience
Kieran Power is a Principal Consultant, Sustainability and Resilience at AECOM.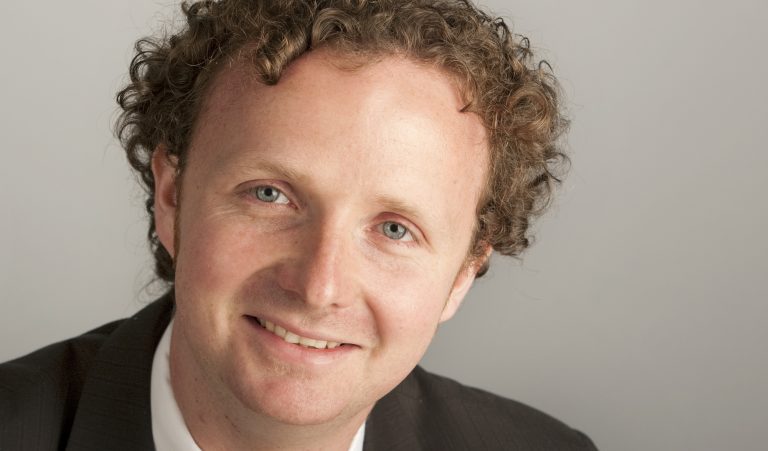 When I talk to people about what I do, I'm often met with the response: "this is nothing new – we've been doing resilience for decades". It's hard to argue with this – in the retail sector, organisations like Marks and Spencer invest heavily in resilience from a business continuity perspective, enabling them to withstand risks to their supply chain from shocks like extreme weather events and power outages. Similarly, property and fund managers increasingly understand the need to consider the resilience of their assets to climate change. The business case for this kind of resilience has been effectively made by many, including in AECOM's Becoming Climate Resilient guide. It doesn't need to be made again here.
However, increasingly we are seeing cities take the lead on a broader view of resilience. It is a view that seeks more from our built environment sector than internally-focused risk management. Rather, it actively encourages all those with a stake in cities to consider not only how to maintain functioning in emergency situations, but also how they can contribute to a higher quality of life by enhancing economic, environmental and social outcomes.
This view has been advanced by several global movements, with perhaps the most prominent being the Rockefeller Foundation's 100 Resilient Cities (100RC) initiative, which includes London, Bristol, Glasgow, Greater Manchester and Belfast among its members. The 100RC approach considers acute shocks (e.g. natural disasters, disease pandemics, extremist acts) in tandem with the chronic stresses (e.g. housing unaffordability, ageing infrastructure, climate change) that weaken the fabric of cities on a daily or cyclical basis. Throughout the development cycle – from design and planning of green infrastructure, to construction and facilities management – the built environment sector has a significant role to play in tackling these chronic stresses.
The UK's built environment sector has many examples of world-leading sustainable design, many of which undoubtedly contribute to resilience outcomes for their end users. But how many private sector organisations are actively considering how the places they design, build, finance or operate can positively contribute to the resilience of end-users? And importantly, what benefits could this achieve and where is the business case? A great example comes from down under.
Stockland is Australia's largest diversified property group. With more than £9.5bn in real estate assets, it owns, manages and develops shopping centres, logistics centres and business parks, office assets, residential communities, and retirement living villages. In 2011, Stockland set out to consider climate risk from a largely inward-looking perspective: in the face of increasing extreme events, how could it minimise increases in operating and maintenance costs, reduce liability and insurance premiums by ensuring assets are prepared for climate change, and maintain the longevity of assets within its their portfolio?
What made Stockland's approach different was purposeful and broad consideration of the needs of those using its facilities. This approach helped make the business case for discretionary investments that would have fallen through the cracks of a risk-driven approach, such as retrofitting shade cloths over shopping centre parking lots in areas increasingly prone to extreme heat. This investment has increased amenity and reduced barriers to participation by elderly patrons who are more vulnerable to heatwave conditions, thereby enticing customers to shopping centres and supporting turnover for tenant stores.
In 2015-16, Stockland worked with AECOM to broaden its approach by integrating a community resilience scorecard into its climate resilience assessments for retail, residential and retirement portfolios. The scorecard requires Stockland to actively consider climate change risks alongside underlying issues in the communities where it operates, such as economic viability, social cohesion and connectivity. The assessment for its Green Hills shopping centre redevelopment identified a higher than average need for education and job creation opportunities in the region. In response, Stockland incorporated a 'Connectivity Centre' into the development – the centre offers training and sustainable employment placements, helping employers (many of whom are Stockland tenants) to stabilise their labour force while at the same time supporting jobseekers to become self-sufficient. Stockland credits these investments as win-win, as a more stable and economically mobile community is ultimately good for business.
So, what can organisations in the built environment sector do right now realise benefits from resilience thinking?
It makes sense to get your own house in order first. When planning for business continuity, are you thinking beyond the obvious shock events (e.g. power outages, natural disasters)? Take the time to understand the underlying stresses and emerging demographic trends across the different geographies you work in. Some scenario planning exercises can be useful for understanding the critical uncertainties that your organisation faces.
Look outwards and develop a business resilience narrative for your organisation. This is an opportunity to have a meaningful conversation with those that do, or could potentially, benefit from your organisation's places, products and/or services. This will enable you to tell the story of:

how your places, products and/or services are already to contributing to resilience outcomes for end users and cities more broadly. For example, providing solar photovoltaics is building resilience to energy price spikes.
the emerging challenges facing your customers, including the support that they may need to be resilient to these challenges. This can help to refine existing service offerings, as well as develop of entirely new approaches to address the emerging needs.
Follow Kieran Power and AECOM on Twitter.