Going Beyond
Author: Tomás Neeson, Managing Partner, Cundall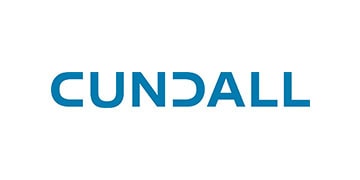 We have just launched our Beyond Tool, which encourages those working on projects to do much more than 'just a good job' or to 'tick those boxes' needed for certifications. This tool provides detailed initiatives, based on the project typology, to make a project more sustainable using the ten One Planet Living Principles of: Health and Happiness, Equity and Local Economy, Culture and Community, Land and Nature, Sustainable Water, Local and Sustainable Food, Travel and Transport, Materials and Products, Zero Waste, Zero Carbon Energy. You are probably thinking these 10 principles seem quite familiar, that is because they were the precursor to the Sustainable Development Goals released by the UN last year. So, they are holistic as well as globally relevant. What this report does, is provide examples of how these principles can be applied to a project, and explains the benefits that they will yield.
And we provide it for free.
Why would a business provide something so valuable, comprehensive, and impactful as the Beyond Report to our clients for free? Well, I think we will all agree that it is generally accepted that the property industry has the responsibility to do more to tackle social and environmental sustainability, both at a local and global scale. When Geoffrey Cundall and his fellow partners started Cundall 41 years ago, he was passionate about using his skills as an electrical engineer to make a positive difference, and his project swansong of the low carbon Wansbeck Hospital is testament to his passion to have such an impact.
This ethos has permeated the whole of Cundall's culture and all the Partners are the current custodians of this commitment, and as such we believe we should go beyond standard compliance and provide innovative solutions for every project we deliver. The aim therefore of the report is to show that we can go beyond the brief and deliver further benefits far outside our scope to developers, owners, occupants, the environment and people within communities.
The title of the report got me thinking that really, we as an industry should apply this to all the things we do. It is not enough to just do what we do well – we must all go beyond. Particularly during a year of many changes and uncertainties on a global political perspective, we, at Cundall, have remained consistent in our belief that we must go beyond the normal practice of running a business, and strive to invest in opportunities and growth for all, having a net positive impact.
At a time of heightened concerns globally about security, concerns over rights to work in Europe, post Brexit, Trump's view to limit the interaction with the rest of the globe, remember we can collaborate and work together and do this every day. Our work and delivery of projects impacts on hundreds of thousands of people who use our buildings, communities, and infrastructure, if you consider our involvement with digital facilities we touch millions if not billions.
So in uncertain times we call on the industry to take some control, demonstrate to all that we can help, we can lead, and that in every way, we can Go Beyond!