Event Dates:

18 May, 2022, 15:30-16:30
In person
Leeds City Centre – Royal Armouries Leeds & Leeds Dock, New Dock, Armouries Dr, Leeds LS10 1LT
View on Google Maps
UKREiiF Roundtable – Whole Life Carbon Roadmap
UKGBC is hosting a roundtable at UKREiiF to discuss how the Whole Life Carbon Roadmap provides a clear pathway for investors, landlords and owners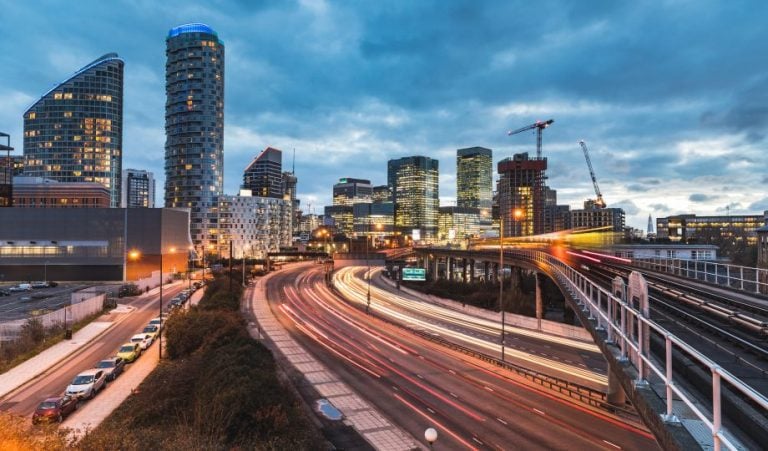 Roundtable Discussion: Unlocking Net Zero - How the Whole Life Carbon Roadmap provides a clear pathway for investors, landlords and owners
The Net Zero Whole Life Carbon Roadmap sets out specific recommended actions for 14 key industry stakeholders, enabling them to play their part in achieving the UK's net zero carbon targets by 2050 or sooner.
Driven by UKGBC, with the support of UKRI and over 100 industry organisations and stakeholders, the Roadmap aims to outline a common vision and agree upon industry-wide actions for achieving net zero carbon in the construction, operation, and demolition of buildings and infrastructure by 2050 in the UK.
In this roundtable session we will focus on the Investors and Landlord/Owner actions plans, reviewing and discussing:
What has been achieved to date and how this has contributed to meeting net zero goals
What is yet to be achieved and what is needed to deliver this
What else might be needed to support the journey to net zero in addition to the Roadmaps plans
Participants should leave:
More informed about The Roadmap and its value to their organisations,
With an understanding of what has been achieved to date in their peer groups and,
Be better informed about how they can go on to strengthen their Net Zero carbon implementation strategies / goals
Speakers:
Emma Hoskyn, JLL, Head of Sustainability
David Melhuish, BPF, Director of BPF Scottish Division SPF
Marcos Navarro, NatWest, Director & Sustainability Lead – Housing Finance
Mark Richardson, Head of Sustainable Innovation, Troup Bywaters + Anders
Simon McWhirter, Director of Communications, Policy & Places
Facilitator – Yetunde Abdul, Head of Climate Action, UKGBC
Please note, this roundtable is hosted at UKREiiF. If you have any questions about tickets or the conference, please contact UKREiF directly.