Event Dates:

5 Oct, 2022, 12:00-13:00
Leading the Way – Industry Insights from UKGBC's Gold Leaf Member Sustainability 360 Review
This event is for UKGBC Gold Leaf Members only. If you are not a Gold…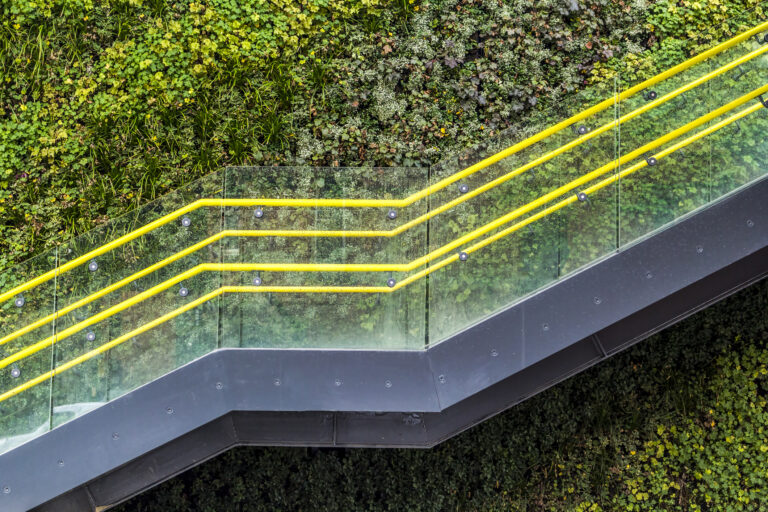 This event is for UKGBC Gold Leaf Members only. If you are not a Gold Leaf Member, UKGBC reserves the right to politely decline your registration. If you would like to learn more about the many benefits of Gold Leaf membership, please visit this page.
UKGBC invites all UKGBC Gold Leaf Members to join us for a an interactive online event exploring the key insights, trends, and leading practice examples identified by this year's Gold Leaf Member Sustainability 360 Review. The event will include opportunities for attendees to pose questions, share insights and challenges from their own work, and engage in discussions with UKGBC and their peers from across the Gold Leaf membership.
Since 2016, UKGBC has undertaken an annual review of our Gold Leaf Members' sustainability strategies and activities. The purpose is to:
Enable Gold Leaf Members to compare their sustainability ambitions and actions to the UKGBC vision, and to those of their peers.

Inspire Gold Leaf Members to be even more ambitious.

Enable UKGBC to better understand Gold Leaf Members so we can collaborate to go further faster.

Spur greater action across the wider industry by sharing the aggregated findings.
Over the summer of 2022, we have evaluated the level of commitment and action of UKGBC Gold Leaf Members across a range of topics aligned with UKGBC's vision, including:
Climate Change Mitigation

– the Race to Zero, science-based target setting, progress reporting, financing, and net zero buildings commitments.

Climate Resilience & Nature

– the reporting of physical climate risk, climate adaptation strategies, use of nature-based solutions, and efforts to enhance and protect biodiversity.

Resource Use

– the promotion of circular economy principles and efforts to reduce or eliminate waste.

Health & Wellbeing

– efforts to enhance and report on health & wellbeing outcomes.

Socio-Economic Impact

– efforts to enhance and report on socio-economic value created and contributions towards the UN Sustainable Development Goals and a Just Transition.
Why attend
Hear

key sustainability insights, trends, and leading practice from across the industry.

Understand what action is needed in the sector to go further, faster.
Engage in two-way knowledge sharing and discussion with your peers and UKGBC.
Who should attend
This event is exclusively for UKGBC Gold Leaf members. Unsure if your organisation is a UKGBC Gold Leaf Member? Find out here.