Event Dates:

5 Jul - 29 Nov, 2023 • 12:00
Future Leaders 2023 - Summer
UKGBC's Future Leaders programme brings together ambitious, high-potential professionals from across industry to take part in a unique programme of leadership and innovation.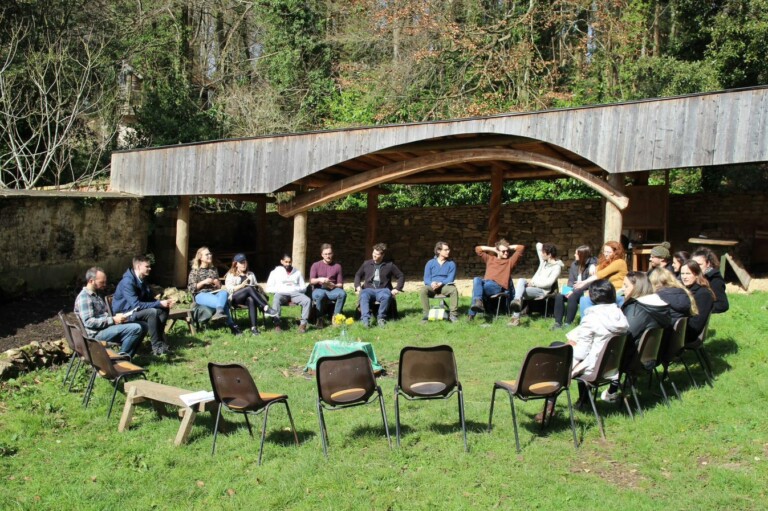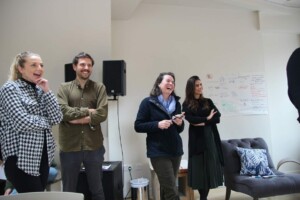 Celebrating 10 Years of Future Leaders
This summer we are running a special edition of Future Leaders to mark the tenth anniversary of the programme. The programme will run across multiple sites in Birmingham and London.
The focus of the programme will be on taking ideas from the last 10 years of the programme and developing them into actionable business plans. Participants will gain skills in insight gathering, prototyping and experimentation as well as business model design.
What is Future Leaders?
The renowned five-month Future Leaders programme is designed for forward-thinking professionals with 5-10 years' experience in the built environment industry. Through a mix of online and in person workshops, retreats and showcase events, participants work in teams to develop the skills and personal confidence to drive transformational change in their organisation. This transformation will not come about by business as usual, but through a radical and fundamental shift, in which sustainability and innovative thinking are strategic drivers.
Participants will benefit from a range of expert inputs and high profile keynote speakers, and will work to develop an innovation idea on key built environment sustainability challenges which are developed through the programme.
The Future Leaders 2023 Summer programme includes 3 key touchpoints:
Part 1: Explore and initiate
5th July: Kick-off Workshop (Online)
18th – 20th July: 3 day Innovation and Leadership Workshop (Birmingham)
Sustainability and radical transformation
Part 2: Develop and refine
12th – 13th September: 2 day Nature Retreat (Venue TBC)
Personal leadership
Part 3: Action
29th November: 1 day Showcase (London or Birmingham)
Innovation pitches
There are also four additional online touchpoints and 1:1 coaching offered throughout the programme.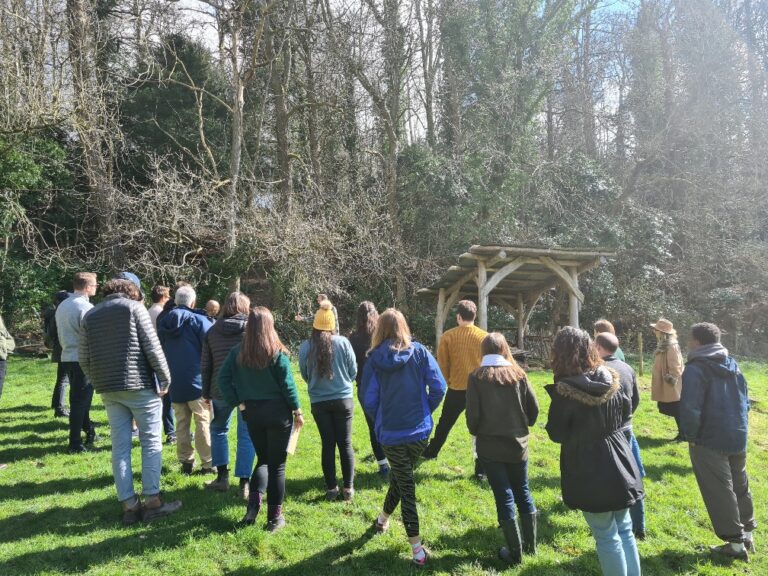 Who should apply?
Future Leaders are drawn from a range of backgrounds from the built environment sector, and are selected based on an enthusiasm to learn, an openness to new ways of thinking, and a desire to challenge the status quo. It is not a prerequisite to have sustainability in the job title – in fact the diversity of perspectives is crucial to the programme's success.
As with our other leadership programmes, applications for Future Leaders are highly competitive, and we accept a maximum of two applicants from each organisation.
UKGBC offers up to five bursary places each year to an individual from either a not-for-profit organisation, SME, or local authority. In order to be considered for this place, your organisation must be a UKGBC member. Please contact leaders@ukgbc.org for more information.
If you have any further questions, please contact leaders@ukgbc.org
Hear what our alumni have to say
The Future Leaders 2022 Programme was fantastic. It gave me the chance to connect with some truly inspirational people. I've learnt so much about sustainability, innovation and myself. It had a great mix of formats, including; individual learning, coaching, team work, external speakers, pitching, creating. I would recommend the Future Leaders programme to those wanting to make a lasting and sustainable impact on our built environment and to themselves
Brilliant programme to get a variety of perspectives about the carbon challenge in the built environment. Took me out of my siloed contractor thinking, and I saw the challenges that consultants and developers also face. This has helped me shape my thinking to solve the carbon challenge to help address all issues that impact not only contractors, but consultants and developers too. I now also have a network of people from a variety of backgrounds who are passionate about the climate challenge, who I can test my thinking with and get advice from.
Emma Gilchrist
Laing O'Rourke
I joined the course somewhat unknowing. I didn't know what to expect, how things would go or if I would really get anything from it. I left feeling immensely proud of the journey we all went on together and the outcomes we reached as teams and individuals. The experience was truly 10/10, I couldn't recommend the course more. I thought creativity and innovation weren't skills I possessed, how wrong I was. We are all creative and we are all innovators and we were supported to understand this for ourselves throughout. The course is truly unique and enabled me to develop much more than leadership skills. It has set the foundations I needed to make some next steps on my journey within the built environment sector. Thanks team!
Leadership Programme strategic partners
With thought leadership provided by Talik & Co.
See more on our Learning and Leadership programme here.