Event Dates:

23 Mar, 2022, 13:00-14:00
Delivering Social Value on Built Environment Projects
Launch event of UKGBC's new Social Value Delivery Guide developed to support the built environment…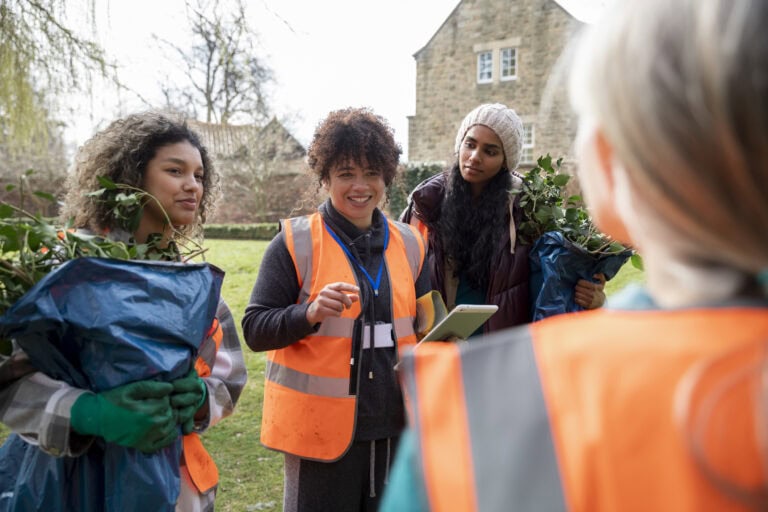 Launch event of UKGBC's new Social Value Delivery Guide developed to support the built environment sector deliver social value across the project lifecycle
Over the last 5 years a significant amount of social value guidance has been published for the built environment sector. This includes guidance that focusses on social value measurement, procurement, planning and most recently design. UKGBC's Social Value Programme has found that translating this guidance into a project delivery approach is one of the biggest challenges facing built environment project teams.
UKGBC's Social Value Delivery Guide was developed to respond to this challenge and support project teams to deliver social value across the project lifecycle. The guide includes delivery checklists for senior decision-makers to use when leading built environment projects, detailed guidance notes aimed at practitioners who are responsible for day-to-day project delivery and best practice case studies.
The guide builds on the UKGBC process for delivering social value published in February 2021. Over the last year, UKGBC Social Value Partners have tested the process for delivering social value on live case study projects. Using their experience and insights from the testing process, they have supported UKGBC to revise the process and develop this new guide.
Who should attend?
The Social Value Delivery Guide can be used by anyone leading or delivering a built environment project. This event will also be useful for anyone aiming to increase their understanding of social value.
Why attend?
This engaging lunchtime webinar will introduce the report, provide an overview of its guidance and case studies, and convene a discussion between a panel of experts on its application in practice and the next steps for the industry. There will also be an opportunity to ask the panel questions.
Speakers
Phillip Hirst, Director, JLL
Anna Fredlander, ESG Consultant, Hoare Lea
Sophia Gibson, Associate Director, CBRE
Julie Hirigoyen, Chief Executive, UKGBC
Simon McWhirter, Director of Policy and Places, UKGBC