Event Dates:

18 May, 2021, 11:00-13:00
Construction Innovation Hub Value Toolkit - private sector roundtable
A chance for developers and owners to learn about the new Value Toolkit and discuss how it could be used on new and existing assets.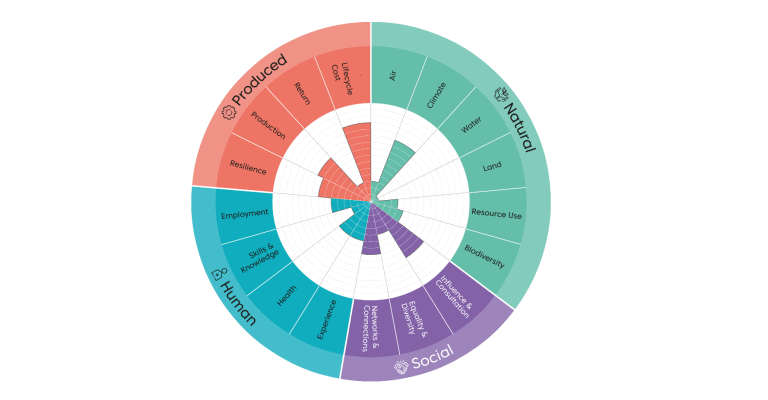 Please note, this workshop is designed specifically for developers, owners and investors within the UKGBC membership.
Join the Construction Innovation Hub and UKGBC at this virtual roundtable to discuss how to optimise the value created through investment in the built environment in order to deliver better outcomes for people and planet.
There is real momentum to build back better, with Government and industry working in partnership to transform the built environment. The aim is to ensure that, through every investment in our built environment, we are maximising outcomes for society, the economy and the planet.
The Construction Innovation Hub's Value Toolkit was launched on 26 April to drive better social, environmental and economic outcomes through value-based decision making. It offers clients a structured approach for value-based decision making across the investment lifecycle of project, programmes and portfolios.
A unique collaborative initiative, the Value Toolkit project brings together leaders and experts from across the UK built environment sector. UKGBC is the Natural Capital lead on the Construction Innovation Hub's Value Toolkit.
At this roundtable event, the Construction Innovation Hub and the UKGBC will introduce the Value Toolkit, to stimulate discussion on the role that value plays in decision-making and to share insights on how this approach is shaping a more sustainable future market.
Speakers:
Ron Lang, Impact Director for Value, Construction Innovation Hub

Alastair Mant, Director of Business Transformation, UKGBC

Nitesh Magdani, Consultant, UKGBC
Who should attend
Senior individuals from the development and sustainability teams of private sector developers and owners eg Development Manager, Head of Sustainability.
Why attend
Learn about the Construction Innovation Hub's new Value Toolkit including the metrics it has identified to define & articulate non-financial value

Meet the team leading the creation of the Value Toolkit

Help shape the future direction of this major industry initiative

Engage with fellow senior professionals to discuss how your organisations and assets, and our industry can create and measure value